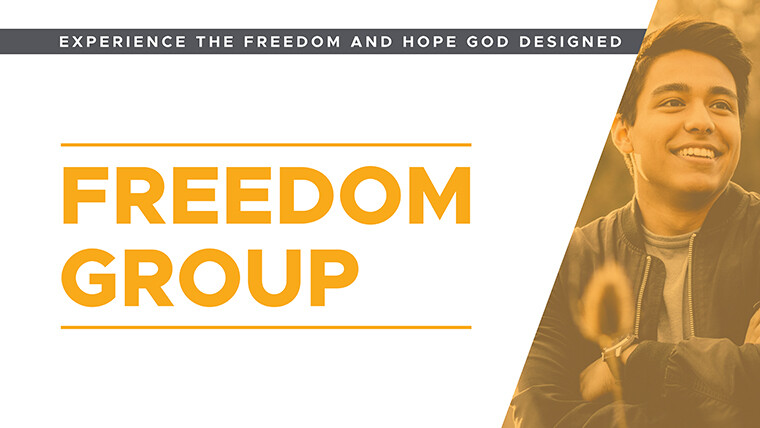 Every Thursday, from 08/22/2019 to 11/21/2019
,
6:30 PM - 8:30 PM
Freedom Group is for anyone hurting from the pain experienced from anxiety, depression, shame, foolish choices, anger, fear, despair, etc.
Experience the freedom and hope God designed.
Freedom Group meets for 13 weeks using a small group format.
Childcare is available. Please click the button below to register your children.
If your family needs childcare, please register them.