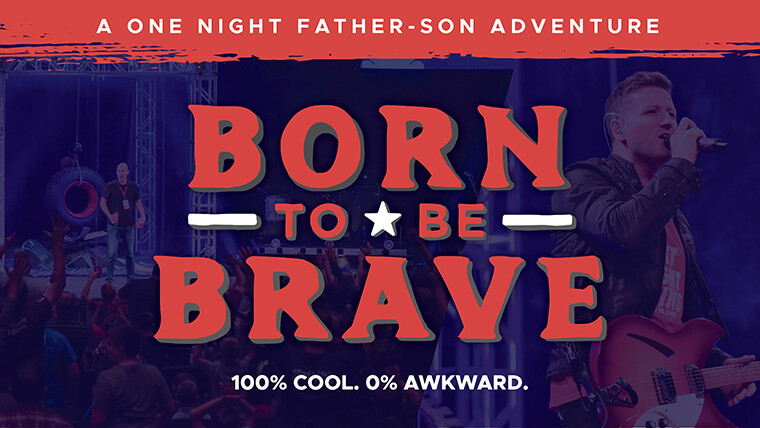 Thursday, November 07, 2019
,
6:30 PM - 9:00 PM
From the creators of True Girl (formerly Secret Keeper Girl) comes a brand new connecting event just for fathers and sons (ages 7-17) where solid Biblical content is paired with live worship from Allan Scott Band. BORN TO BE BRAVE is a fun night that includes 1,000 ping pong balls, the WHEEL OF DESTRUCTION, and lots of other stuff just for dudes! We're going to show you some of the coolest things never to try at home, so that you and your son will be closer once you get home. You'll connect with your son in ways that are NOT awkward and discover the simple things you can do to go from being an active father to a strategic father. Because whether you know it or not, you're the man he looks up to, and you were Born to Be Brave.

The Born to Be Brave Tour: 100% Cool. 0% Awkward.
Join us at Coram Deo Bible Church on Thursday, November 7, 2019 from 6:30-9:00 PM.
Click here to view or share the Facebook event.
Click here to view the Born to Be Brave Website.
E-mail Erin at for more information.