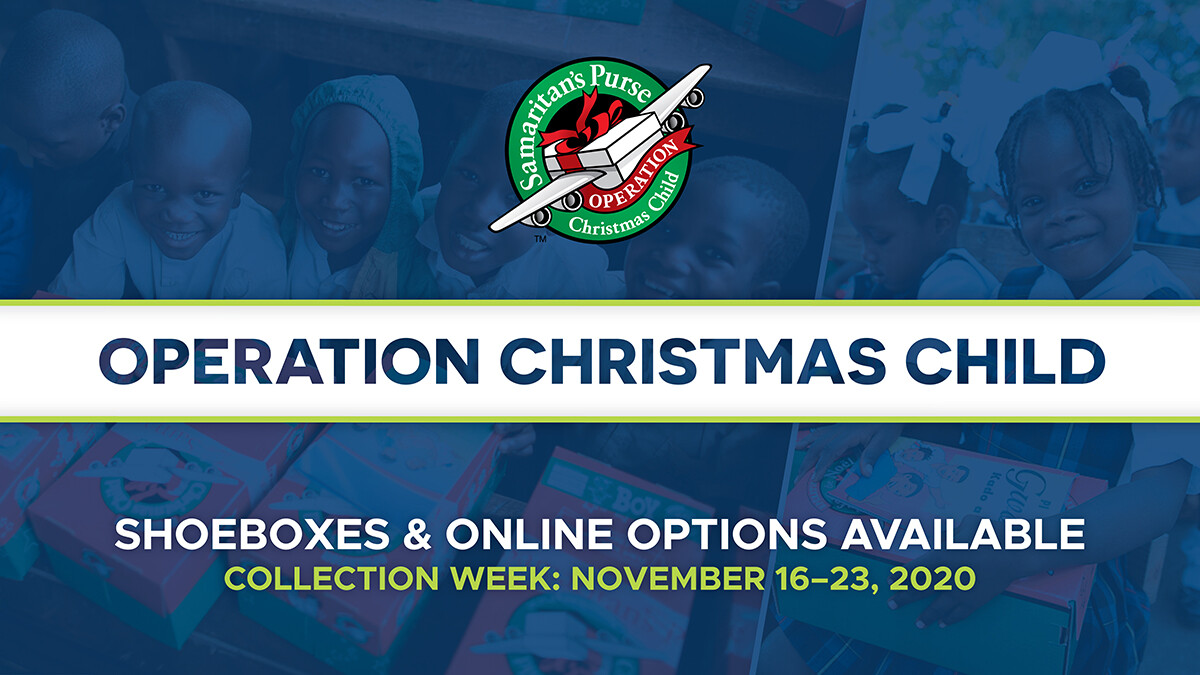 Daily from 10/25/2020 to 11/23/2020
It's that time of year!
Operation Christmas Child gives shoeboxes of gifts to children all around the world, and these gifts open the doors for sharing the Gospel! Be a part of this mission by building a box of your own!
Grab a shoebox before or after service on Sunday or use one from home, fill it with goodies, and drop it off at the church by November 23!
New this year, you also have the option of building your shoebox online! Click here for more details, and for a simple step-by-step shoebox-building process that can be filled and purchased right from your home.
If you have any questions please contact Hannah Erickson at .
How to Pack a Shoebox
Build a Shoebox Online
Volunteer During Collection Week