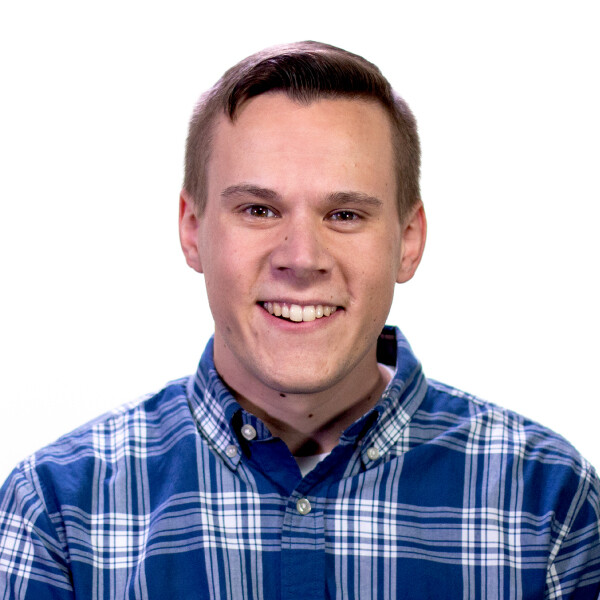 Eric Aho
Junior High Pastor
Eric was raised in a Christian home and heard the good news of Jesus Christ from an early age. At the age of 5, He realized his need for Jesus Christ and asked Him to be His Lord and Savior.
Eric was later deeply impacted by the youth ministry in which he grew up. They taught him what it looks like to truly follow Christ and he started volunteering regularly in the church. By the time he was ready for college, Eric knew he wanted to go to a Christian school, but he was unclear on what to study. After his freshman year, Eric's youth pastor invited him to come home for the summer and intern under him within student ministry. Through that internship, Eric fell in love with student ministry and declared his ministry major that next school year.
When he was ready to graduate, Eric wasn't sure where God was leading him, but God had a plan. He found Harvest Bible Chapel in the Chicagoland and did a summer internship after graduation. It was such an amazing time of learning and growth that he continued on as a volunteer and student ministry leader for an additional 3 years after the internship. His passion for Junior High students became quite apparent during that time. He loves getting to know students and helping lead them as they grow in their relationships with God.
God led Eric to take the next steps into full time ministry in 2016 when he started at Coram Deo Bible Church as Junior High Director. In late 2020, he was promoted to Junior High Pastor. His heart's desire is to serve God and help students to grow more and more in their faith.
---