For New Believers
Welcome! If you're visiting this page, we hope it's because you have taken the step of faith to commit your life to Christ and are on the journey to discovering exactly what that means and what happens next. Start by letting us know! Fill out the response form below so we can be praying for you. Next, check out the rest of the page for more new believer resources.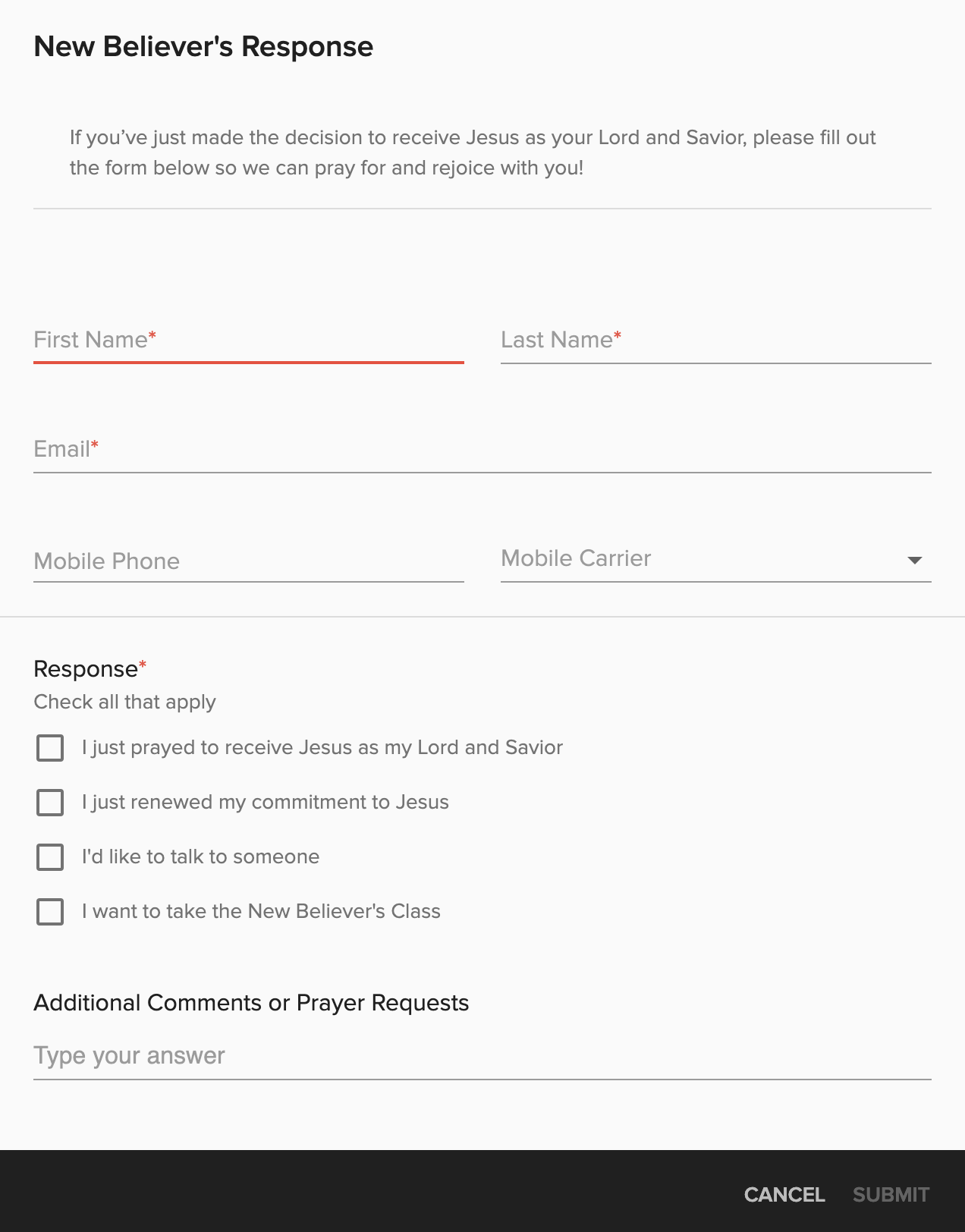 ---
New Believer's Resources
Discover More About Jesus
Get Connected
Community and discipleship are key components to maturing in your walk with Christ. Here are a few ways you can get
connected with other believers and build genuine community here at Coram Deo:

Begin a Bible Reading Plan
God speaks to us through His Word. He left it to guide us, teach us, encourage us, comfort us, and so much more. But the Bible is a big book! Not sure where to start? Start in the New Testament in the book of Mark. It's all about Jesus and His love for you. Looking for a path to read through the entire Bible? Click here to access our Bible Reading Plans.