Why Coram Deo?
In January of 2019, we announced that our new church name would be Coram Deo Bible Church. "Church" because that's what we are, "Bible" because that's what we believe, and "Coram Deo" because that's how we live.
---
CORAM DEO ("core-um day-oh") is a Latin phrase meaning "in the presence of God"


As followers of Christ we live our lives Coram Deo: in the presence of God, under the authority of God, for the glory of God.
Learn more about our name from Pastor Rob in this quick video.
---
The Design Intent Behind Our Logo
Our logo and Coram Deo brand identity were intentionally designed to reflect who we are as a church and as followers of Jesus.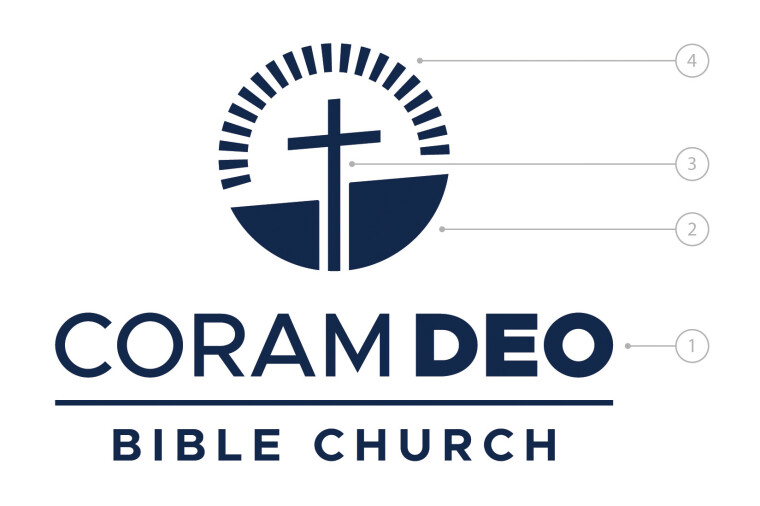 Our logo is meant to convey five things:


The centrality of God is emphasized in the bold application of the word "Deo." God is the core; the center of our lives, and of the universe.
The silhouette of our building

—

specifically the cross above our north entrance

—

represents our church and all the Lord has blessed us with.
The Good News of Jesus as He stands in the gap to intercede for us. Through the cross, Jesus bridges the gap between us and God, and He delivers us to higher ground.
The radiating presence of God as the light of the world.
Our joyful response to the Gospel, and all the Lord has done, is doing, and will do.
Watch Pastor Rob unveil our new logo