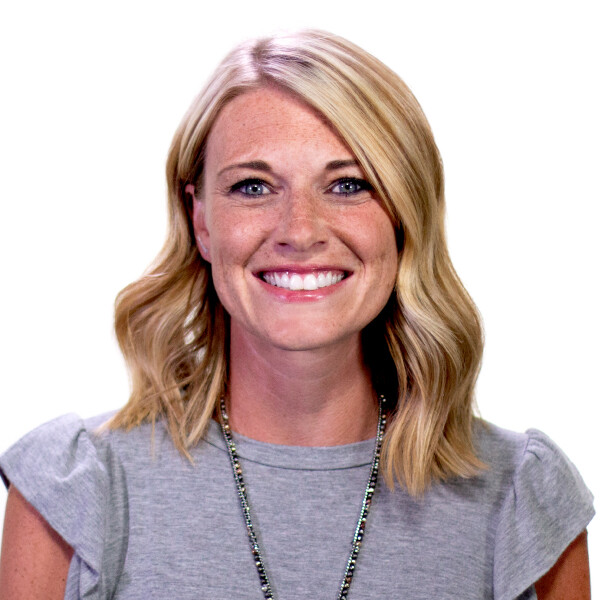 Anna Isley
Coram Deo Academy Instructional Assistant
Anna grew up in Grand Rapids, MI and gave her life to Christ at a young age. She was blessed to grow up in a Christian family and regularly attended church and youth group. However, it wasn't until college when she fully understood what a true relationship with Jesus Christ looked like. She recommitted her life to Christ during her junior year and started to make her walk with the Lord personal. It was also her junior year when she met Robbie and they quickly fell in love. Anna graduated from Cornerstone University in 2006 with a degree in Exercise Science, and her and Robbie were married in 2007.
Shortly after getting married, they moved to the Quad Cities and found Coram Deo. Anna came on staff full time as an Administrative Assistant in 2007. Through their time spent getting to know the families at Coram Deo and serving in high school ministry, Iowa started to feel like home. During the past 15 years, Anna's roles on staff have changed as seasons of life have changed, and now her and Robbie love leading and serving the high school students in Coram Deo's High School Ministry. It's a blessing and a privilege having a front row seat to how the Lord is working through the lives of the students here. When the opportunity came up for Anna to come on full-time again at Coram Deo Academy working with the high school students, it was easy "Yes!" She is excited for this role and looks forward to how the Lord will use this to grow her and equip her more fully to disciple students.
Robbie and Anna have four active boys: Zak, Cade, Evan, and Ryker. They love spending time together as a family and with friends watching and playing games, fishing, and boating.
---