All Scripture is breathed out by God and profitable for teaching, for reproof, for correction, and for training in righteousness, that the man of God may be complete, equipped for every good work.

– 2 Timothy 3:16–17 –
---

Be in God's Word Daily
The Bible is God's Word to us—it's literally "God-breathed" (2 Timothy 3:16). Developing a daily habit of seeking intimacy with God through His Word will transform your mind and heart as you deepen your relationship with Christ and see the attributes and character of who God truly is.
God's Word is rich and full and a tremendous gift, but it can also be overwhelming to know where to begin reading. That's why Bible reading plans are a great option! They will guide you through what to read, and on what day. We encourage you to explore the tabs below to discover the plan that's right for you. Once you've selected your plan, dive in, soak up God's truth, and apply it daily. If you do, it will absolutely change your life!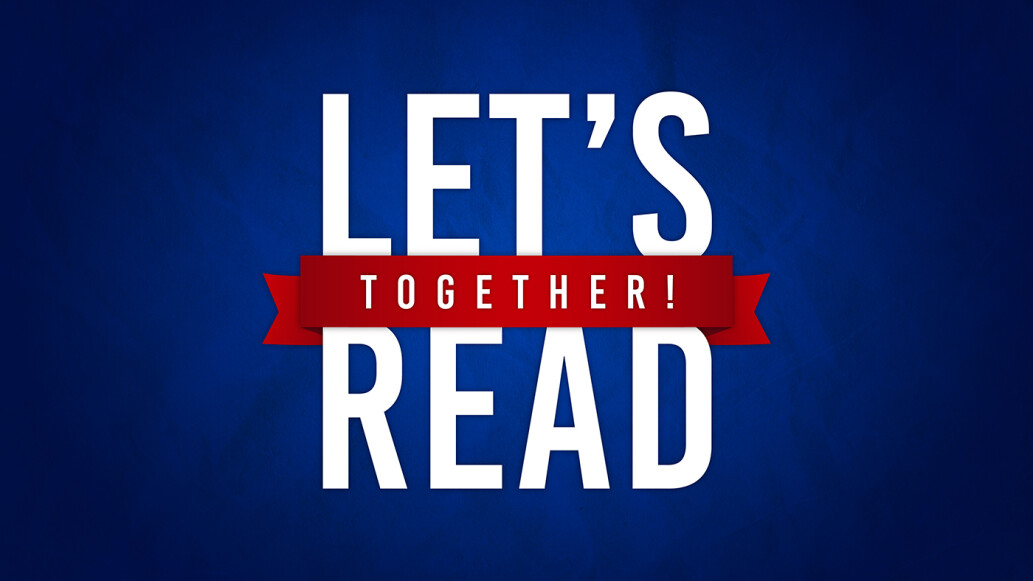 The "Let's Read. Together!" Bible reading initiative embodies our passion as a church to be more fully and more consistently in God's Word throughout the year. Click the links below to download fillable PDFs of current or past reading plans. Jump in at any time!
---
2023 Bible Reading Plan
2022 Bible Reading Plan
2021 Bible Reading Plans
1-Year 2-Track Plan – Read through the Bible in a year by reading from two different passages each day
90-Day Accelerated Plan – Read through the entire Bible in 90 days with this accelerated 3-track plan
60-Day Overview Plan – If reading the whole Bible overwhelms you, try this 60-day overview to whet your appetite and get the big picture