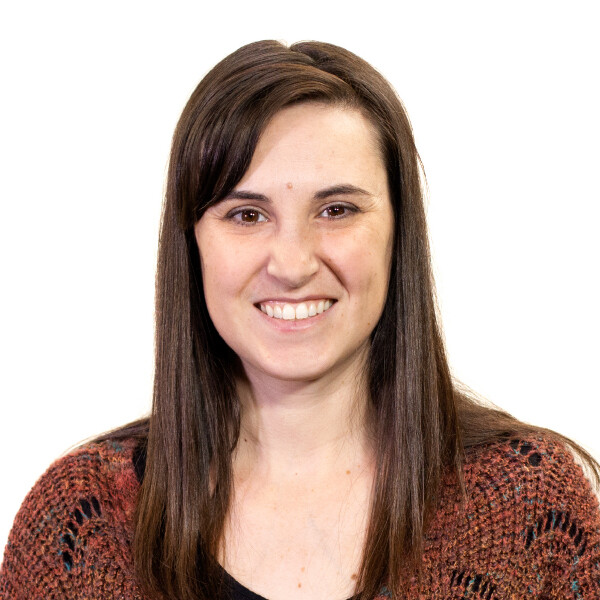 Dana Taylor
Coram Deo Academy Instructional Assistant
Dana was born and raised in rural southeast Minnesota. She accepted Jesus as her Lord and Savior one night before bed when she was in first grade. The change was immediate, but there was much work for the Lord to do! In college, her faith was strengthened through CRU Bible studies and discipleship under several prayer warriors.
Dana attended Iowa State University where she met her husband, Reed. They both graduated in 2010, moved to the Quad Cities, and were married late that summer! Dana started her career in healthcare, but after being laid off, God changed her heart and revealed He wanted her in education. She started working as a para-educator in 2017, became a guest teacher in 2018, and is now faithfully serving students at Coram Deo Academy as an instructional assistant for 6th grade through high school. It is one of the biggest joys in Dana's life to do what God made her to do, in the setting He has placed her.
Today, Dana is a walking puddle of sanctification and Jesus is still doing much work to refine her as she serves Him daily. Besides working with students in the Academy, she is a worship leader for Coram Deo Kids and she is involved in Women's Bible Studies. Dana loves finding creative ways to disciple her three spunky children (Roddick, Rosalie, and Richmond) through worship, Bible study, and car rides! Dana also enjoys a clean kitchen, neatly folded laundry, and the occasional book—however, these things only get accomplished in the summer! Her children keep her quite busy with their extracurricular activities. She is so thankful for the busy life that God has blessed her with!
---