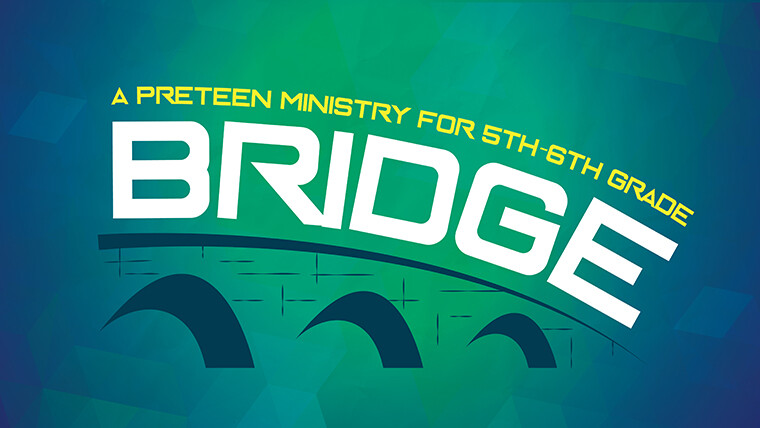 Every Sunday
Bridge is an intentional discipleship class designed specifically for 5th and 6th graders held during weekend worship services (9:00 & 11:00am). Students learn the basics of our faith and are challenged to grow in their own. As they do, they bridge the gap from being a child of Christ to a growing disciple of Christ. This is a great opportunity to bridge the gap for your 5th and 6th grade students as they transition from children's ministry to student ministry and the adult weekend services.
Bridge students begin the service in the Worship Center with their families, and will then be dismissed for Bridge following the worship portion of the service.
Bridge is held in the Lower Classroom, which is also where students will check-in.