QC Plunge 2023
Outreach Coram Deo Students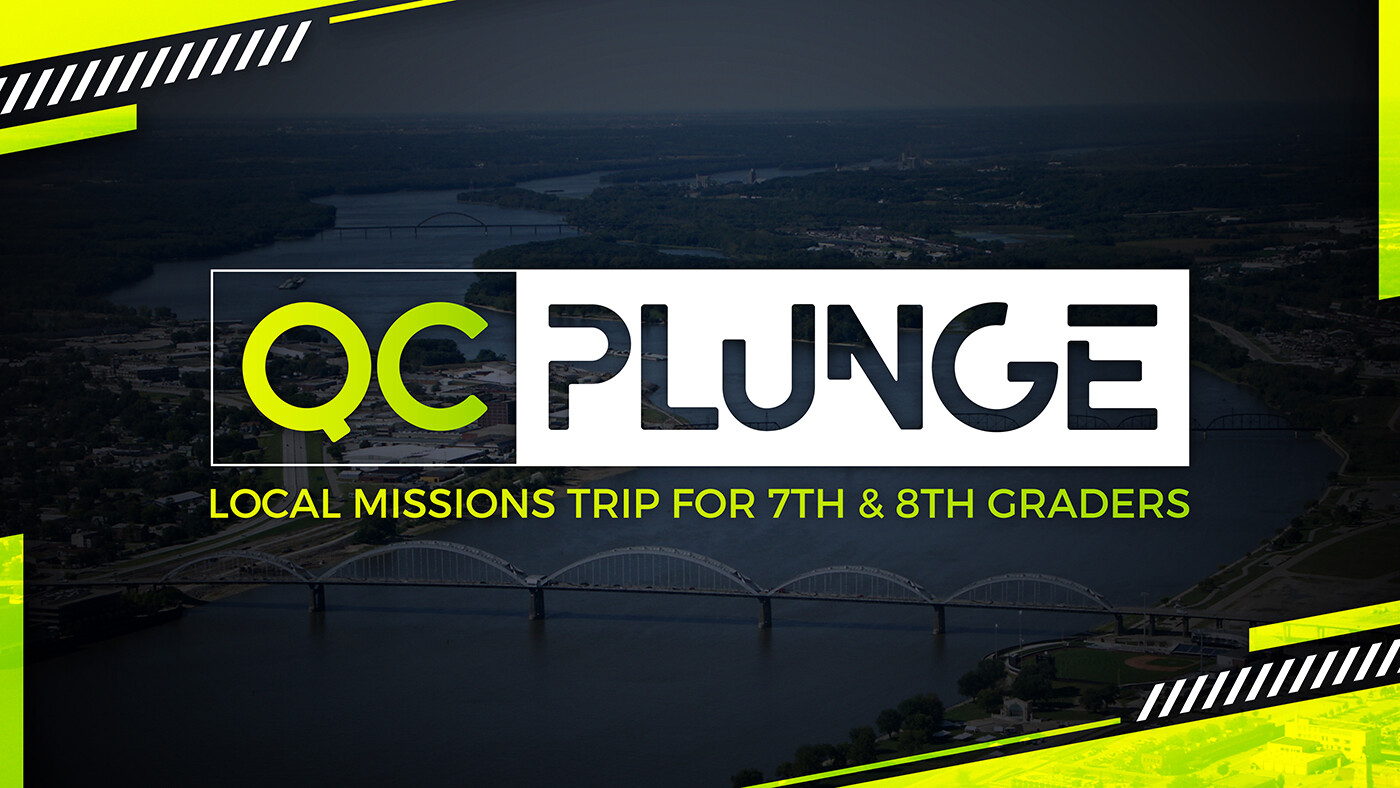 QC Plunge Junior High Missions Trip
June 21–23, 2023
Applications are now closed


The QC Plunge experience is designed to help current 7th and 8th grade students listen to, learn from, and serve various populations of people throughout the Quad Cities for the purpose of the students gaining wider exposure to our world and a bigger picture of who God is and how He is at work. Upon their return, they are to apply those life lessons into serving in various ways.
LISTEN:
We will spend 3 days listening to partner ministries of the church, urban youth, refugees, etc. We pray these varied perspectives will help your students grapple with what's really going on in our world; gain a bigger understanding of who God is and what He is doing in the world; and soften their hearts to the plight of others throughout our city.
LEARN:
Our desire is to help your student wrestle with what God's Word has to say on topics like justice, compassion, service and what it means to love your neighbor as yourself. We want them to learn that healthy local outreach hinges on relationship and reciprocity. More than just filling their heads with knowledge and bible verses — it is our hope that what they learn would affect their hearts and help them in understanding how God has wired them to engage with the world around them.
SERVE:
One of the most beneficial elements of this experience is that our students will have the opportunity to serve side by side. Nothing quite cements hard lessons learned like serving together. At each of the locations where we serve, by design we are making sure your student has the opportunity to build a relationship with those who are impacted by that program/ ministry. We want them to listen and learn first, before serving.
RETURN:
In the end, we are praying that this education and exposure experience would 'fire-up' your students to serve actively in our local church and especially within our student ministries. As these students gain exposure to a variety of perspectives and gain a bigger view of God and how He is at work in the world — we pray they respond by diving deeper in their personal walk with Christ and service in the Body.
COST: $100

Applications are now closed