Sidewalk Prophets Concert
All Church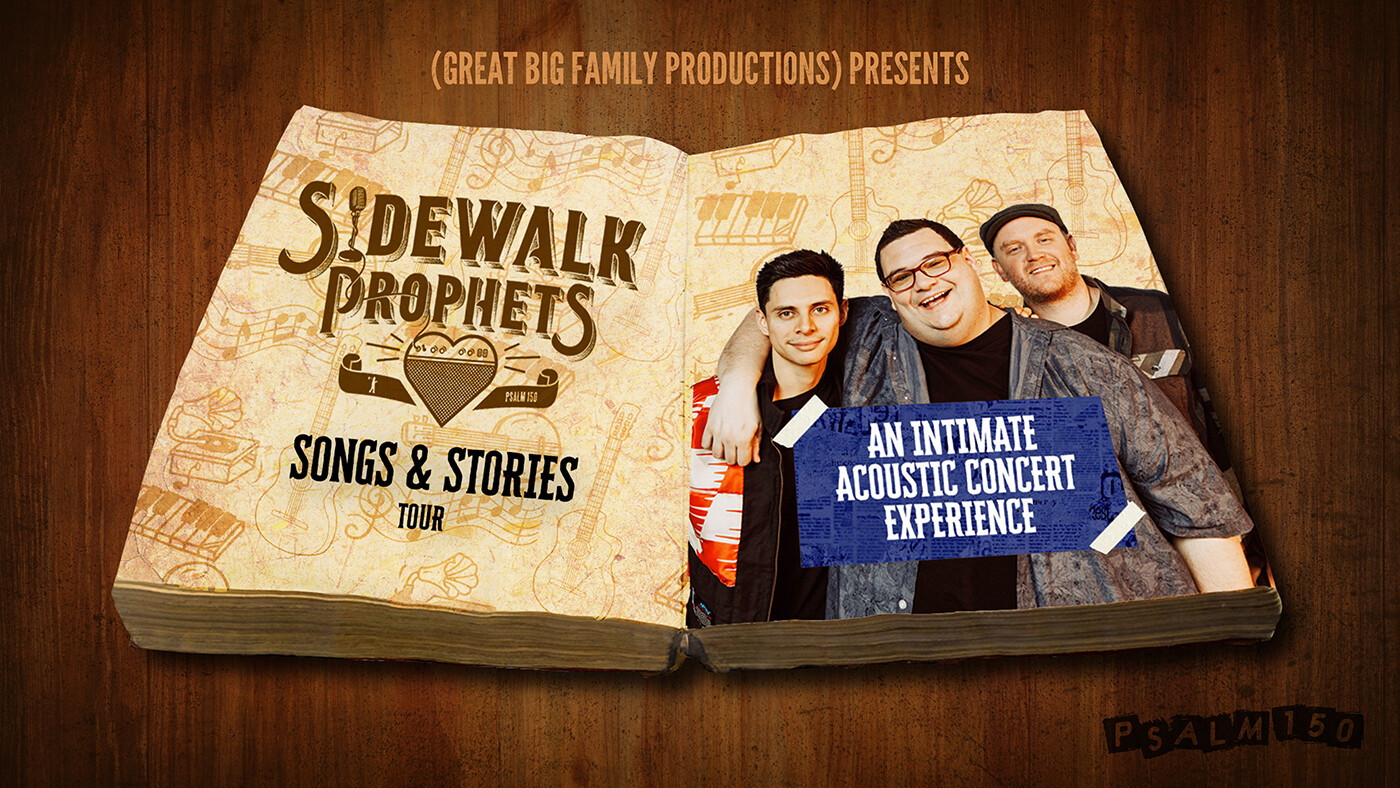 Sidewalk Prophets – Songs & Stories Tour
Friday, April 21 • 7pm


Join us for an intimate acoustic concert experience on Friday, April 21 as Sidewalk Prophets comes live to Coram Deo Bible Church with their "Songs & Stories Tour!"
Presented by Great Big Family Productions, this night is truly one of the most intimate concerts Sidewalk Prophets has assembled. Watch the band tour as a trio with each member playing multiple instruments throughout the night, and hear lead singer Dave Frey share powerful and inspiring stories from life and the road. The set includes the band's popular radio hits, deep album cuts, and brand new never performed music.
The concert will begin at 7:00pm. General doors will open at 6:15pm.
Ticket Info:
Tickets are on sale now!

Prices begin at $12 + fees

Children age 2 years and older will require a ticket
Ticketing options include an early entry devotional with the band, as well as the fan favorite VIP Pre-Show Party which gives you a unique up close experience with the band. Group ticket options are also available.