Women's Summer Study 2023
Coram Deo Women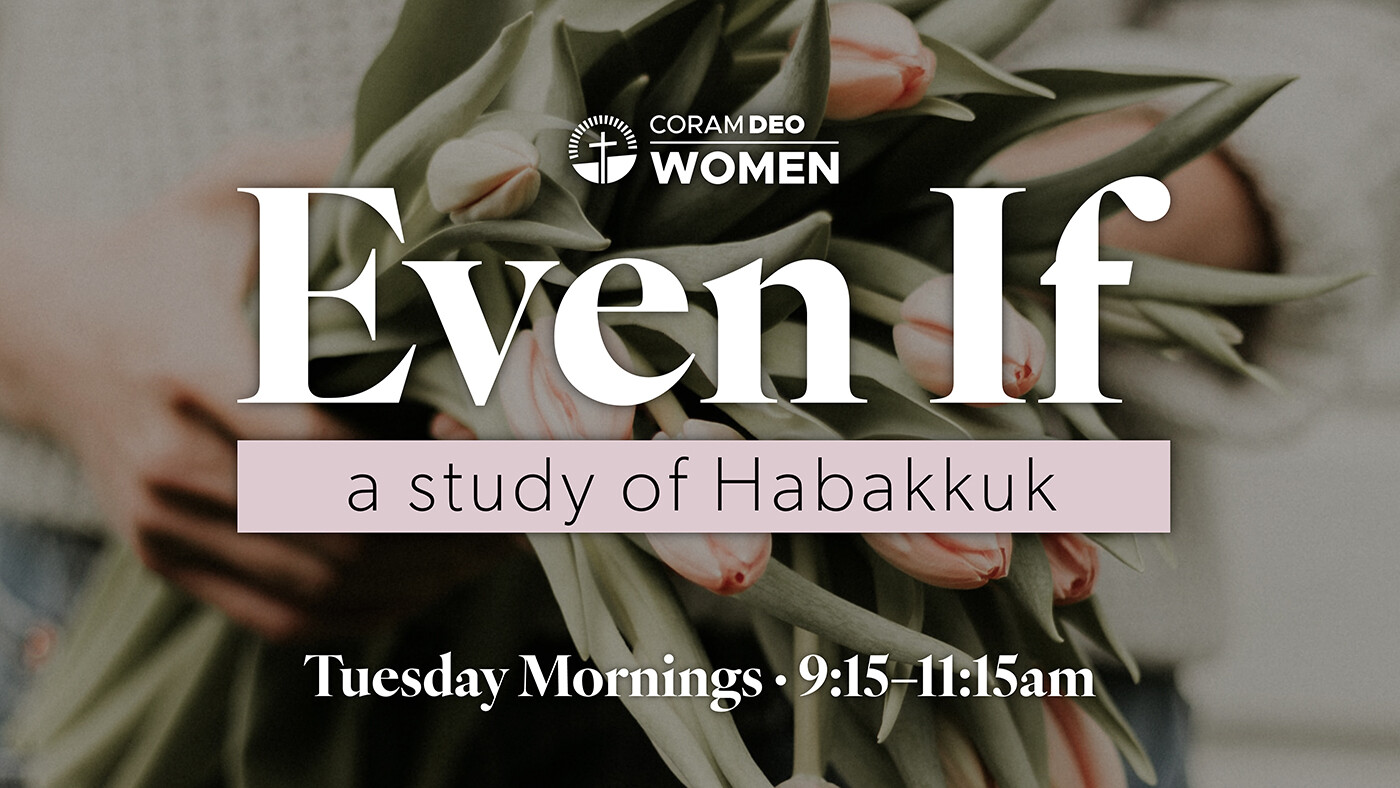 Women's Summer Study
Tuesday Mornings • 9:15–11:15am
June 6–20, 2023


How can we praise the Lord when life isn't going as planned and nothing seems to make sense in the difficulty of it all? Come join us for our summer study in the book of Habakkuk as we learn together to rest in God's character and nature, even when anxiety threatens to steal our joy. This 3-week study is transformational, encouraging, and practical to growing our prayer life and trust in our faithful God!
Cost: $10/person
Childcare is NOT available on Tuesday mornings during the summer

Register
Registration will remain open, but to guarantee a book is ordered for you and has arrived by the start of study, kindly register by May 24


---
Can't join us on Tuesday mornings?
Join us on Monday evenings (6:00–8:00pm) instead! Childcare is not available on Monday evenings.