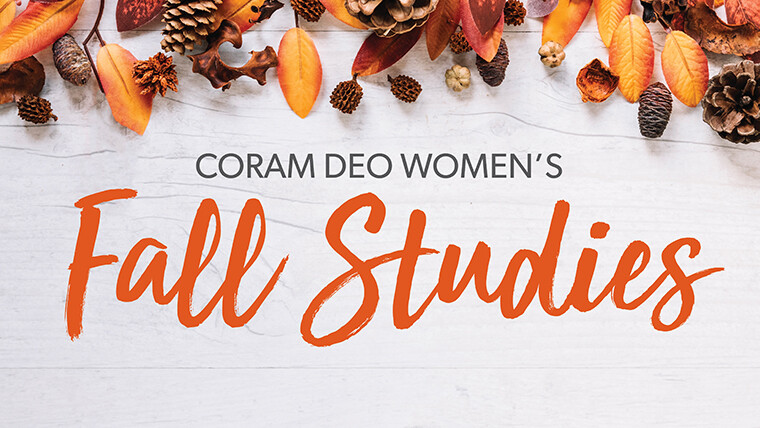 Every Sunday, from 09/22/2019 to 12/01/2019
,
6:00 PM - 8:00 PM
Romans 1-8
Live Teaching by Coram Deo Women's Teaching Team
Cost: $10
Categories: Abide in Christ, Live in the Word
Series 1 - Complete the homework in the book
Series 2 - Complete the homework in the book, additional homework and resources
Series 3 - Complete the homework in the book, additional homework and resources
Study Description:
Nowhere in the Bible is the Gospel of Jesus Christ so robustly presented and explained. The major theme is the powerful message of the Cross of Christ, where God's wrath for sin and -mercy on sinners finds its fulfillment. The letter to the Romans not only provides a wide lens on God's story of redemption, but answers specific questions that pertain to our lives and the culture of our day: Is man genuinely good?, How are people saved?, What does it mean to live by faith?, Is homosexuality natural? In this study, you'll...
Understand the overarching story of God's redemption from Genesis into the future.
Grasp and confidently articulate the Gospel of Grace.
Find assurance and hope in the doctrines of election, justification, sanctification, and glorification.
Develop a global perspective on Christianity and the need for missions.
Practice a method of Bible study using the Inductive method of Bible study: Observation, Interpretation, and Application.
Registration is currently closed, but will reopen the day of study. The purpose of this break in registration is to give us time to thoughtfully and prayerfully create small groups along with preparation time to ensure a smooth kickoff. You are still invited and welcome to join a study. The day of study, just show up and we will get you registered! We want as many women as possible to participate in these studies, so please plan on coming the first night to register if you aren't already signed up.