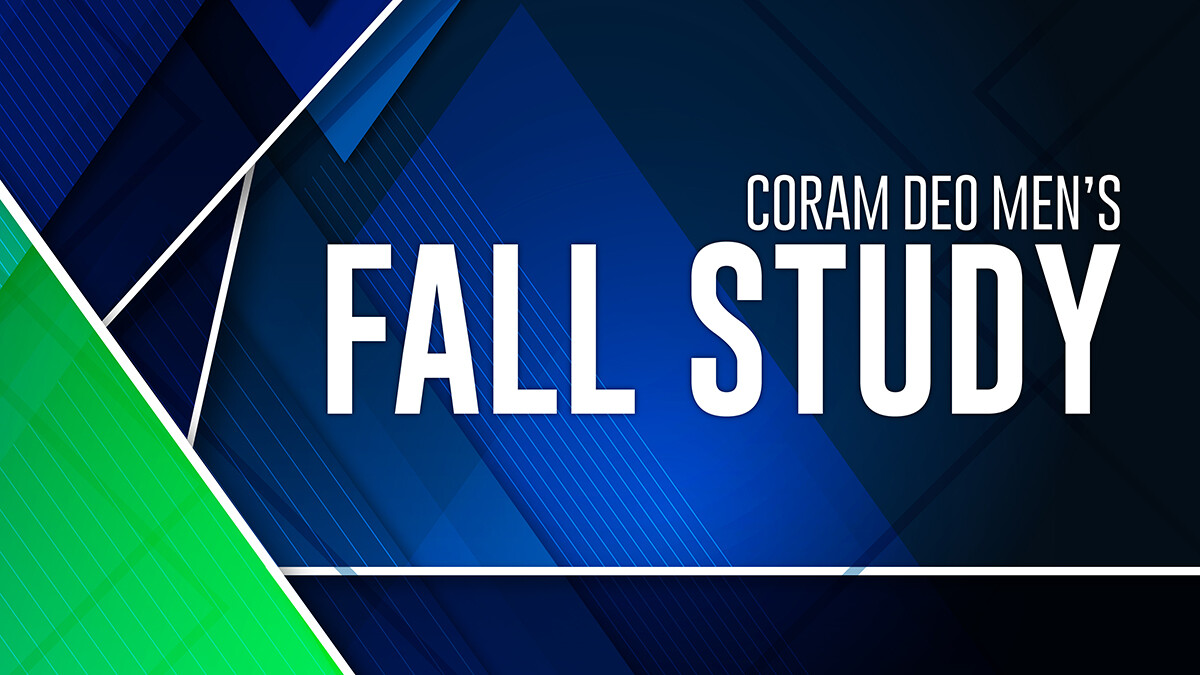 Every Sunday, from 09/20/2020 to 11/22/2020
,
6:00 PM - 8:00 PM
Join us this fall for Men's 2020 Fall Bible Study. Studying together through the book of I John (presented with live teaching); we'll see that when the basics of faith are active in our lives, we not only can know joy but can live a holy life even though we're far from perfect. We'll also be reminded of the importance of learning to "love one another" as brothers & sisters in Christ.
This is an informal time to come together, sharpen one another in the Word, and discuss how the Lord is challenging us and growing us in our walks.
Coram Deo Men meet on Saturday mornings from 7:00–8:30am in our Upper Classroom and on Sunday evenings from 6-8pm in our Lower Classroom.
Zoom options are available for those unable to attend in person:
Join Zoom Meeting with Computer or Device:
https://us02web.zoom.us/j/84776179374?pwd=dUxReDEyRXRmdVZMSGliWE91VjdGUT09
Passcode: 916349 (if needed)
Join Zoom Meeting by Phone:
1-312-626-6799; then enter Meeting ID - 84776179374
Meeting ID: 847 7617 9374
Cost is free. Please register by clicking the button below.