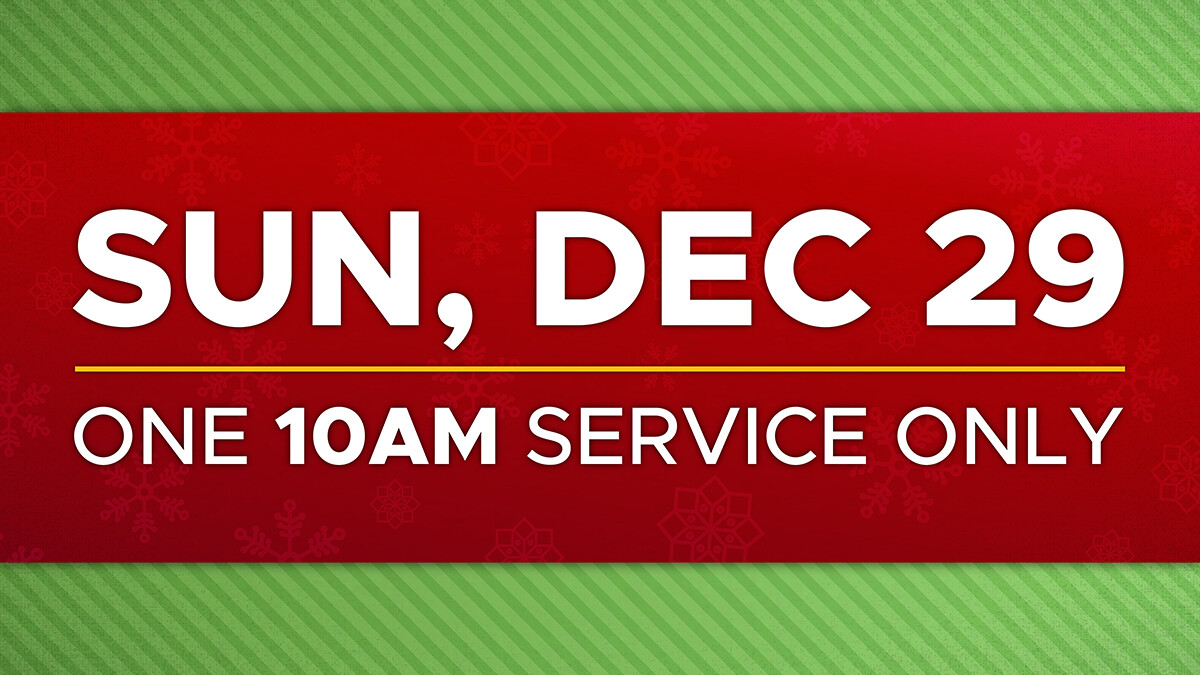 Sunday, December 29, 2019
,
10:00 AM - 11:30 AM
On December 29, we will have one service only at 10:00am. Be sure to join us as we look forward to the New Year!
Children's Ministry will be available for Nursery through Jumpers. Grade School children and Bridge students will attend the service with their family in the Worship Center.