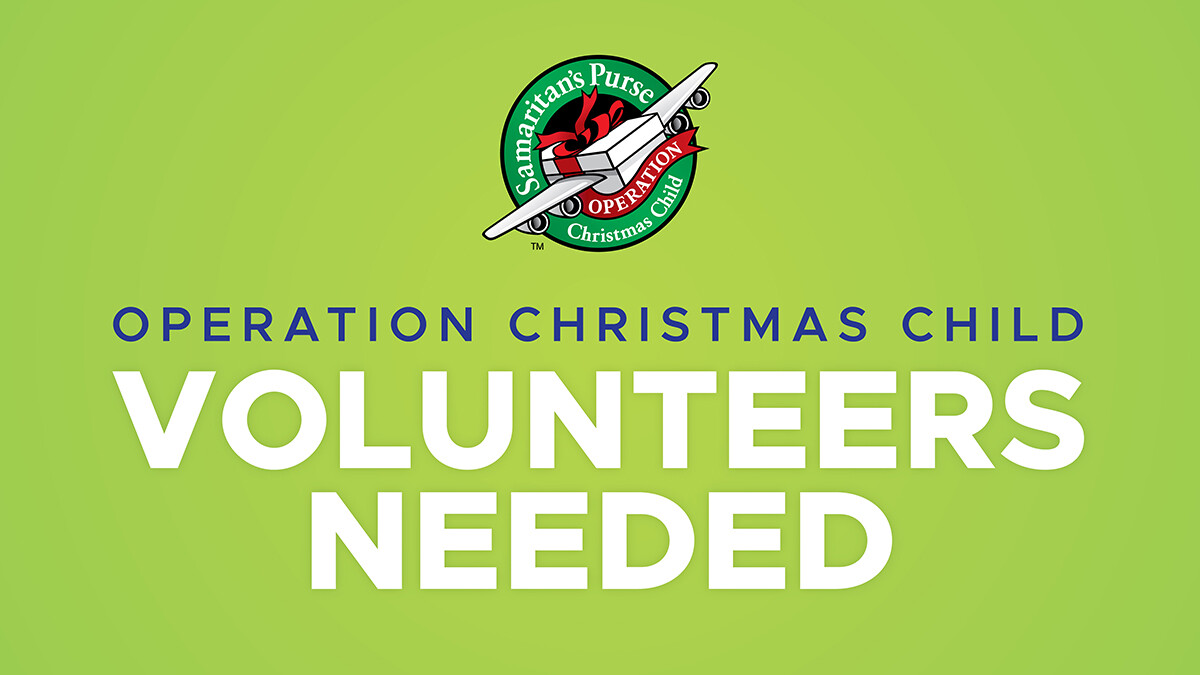 Daily from 11/16/2020 to 11/23/2020
Group: Outreach Ministry
Operation Christmas Child: National Collection Week
Coram Deo once again has the privilege of serving as the largest drop-off center for Operation Christmas Child in the QCA! OCC gives shoeboxes of gifts to children all around the world, and these gifts open the doors for sharing the Gospel! We are needing volunteers to help for 2-hour shifts during National Collection Week, November 16-23.

VOLUNTEER DURING NATIONAL COLLECTION WEEK


Jobs Include:
Collecting shoebox drop-offs
Packing shoeboxes into crates
Loading large crates onto semi-trailer
National Collection Week hours:
Monday, 11/16: 10am-2pm
Tuesday, 11/17: 12-2pm
Wednesday, 11/18: 12-2pm
Thursday, 11/19: 10am-2pm
Friday, 11/20: 10am-2pm
Saturday, 11/21: 2-4pm
Sunday, 11/22: 1-3pm
Monday, 11/23: 10am-4pm
Volunteer

Contact Kristie Leverenz at with questions about serving during National Collection Week.
---