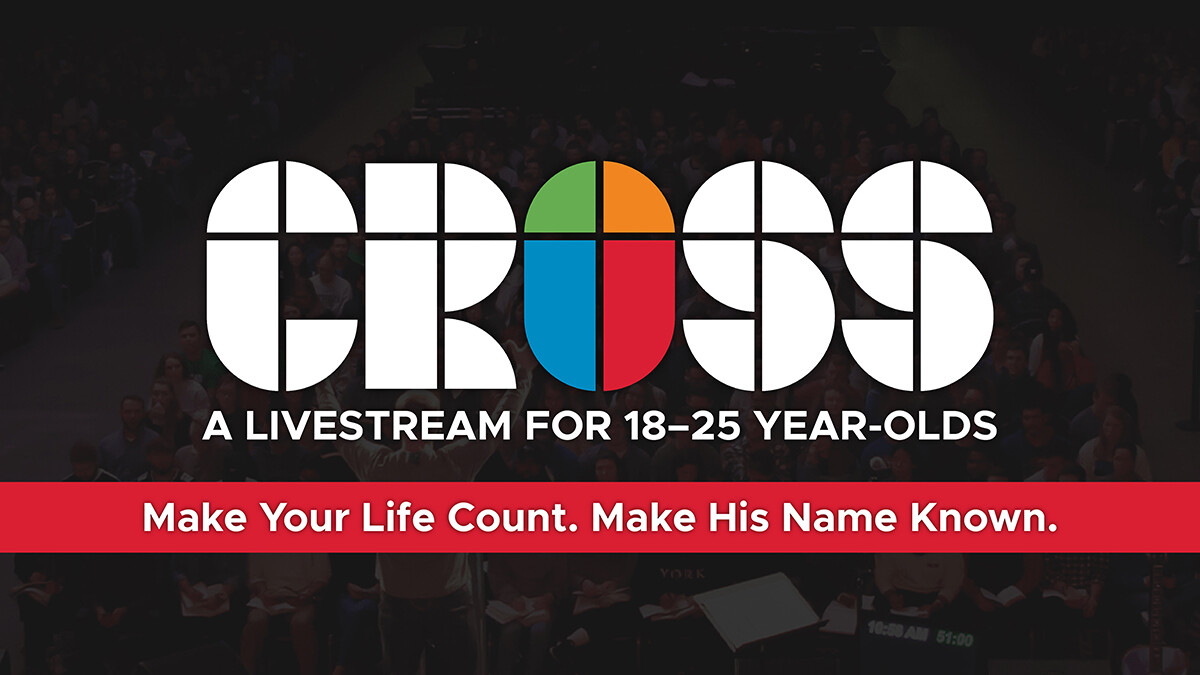 Tuesday, December 29, 2020 - Wednesday, December 30, 2020
Cost: $55.00
Everyone has a role to play in making Jesus' name known around the world. Some go. Some Send. All are called.

If you're between the ages of 18-25 you're invited to CROSS20, a two day conference on December 29th and 30th. Join John Piper, Trip Lee, David Platt, and others for a conference dedicated to making your life count and God's name known.

The event will be live streamed directly to our church, with live worship and small groups led by Coram Deo College, in addition to meals, games, and swag for everyone coming. More details available on social media @coramdeocollege. Registration closes December 18th. Cost is $55.
For more information on the content of the conference, check out crossforthenations.org.
If you have any questions, contact Cody Rogers at
If finances are keeping you from coming, please let us know so we can provide assistance.