Moms4Moms October Gathering
Coram Deo Women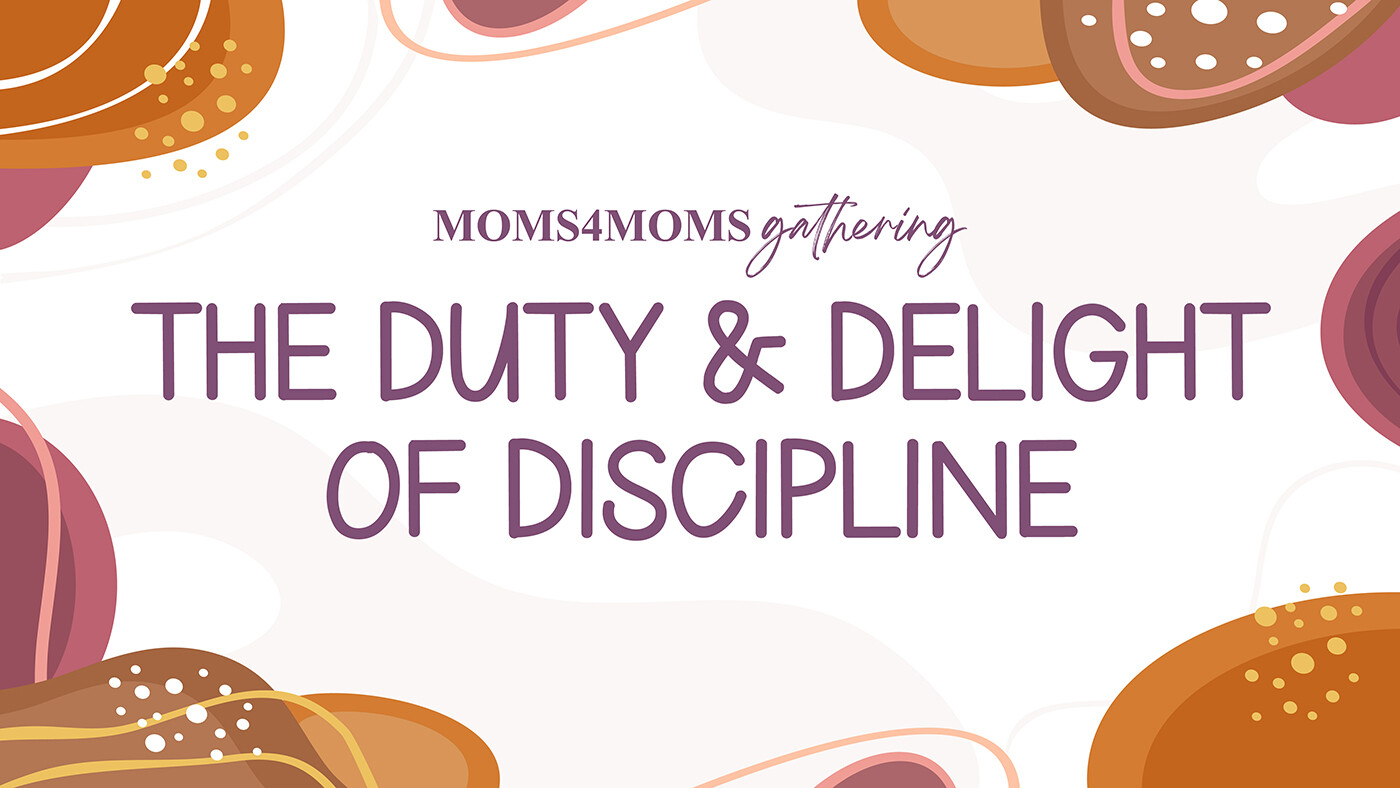 Moms4Moms is a monthly time of encouragement, community, and practical teaching to equip moms to raise their children on the foundation of the Bible. Moms of all ages and stages are welcome!
---
October Topic: The Duty and Delight of Discipline
Moms of all ages and stages, we want to invite you to our October Moms4Moms. We will have a panel of moms giving practical wisdom from the Bible on the important topic of discipline! Whether you find yourself wanting help with a toddler or a teen, this night will be an encouraging time of edification and biblical direction!