Women's Spring Retreat
Coram Deo Women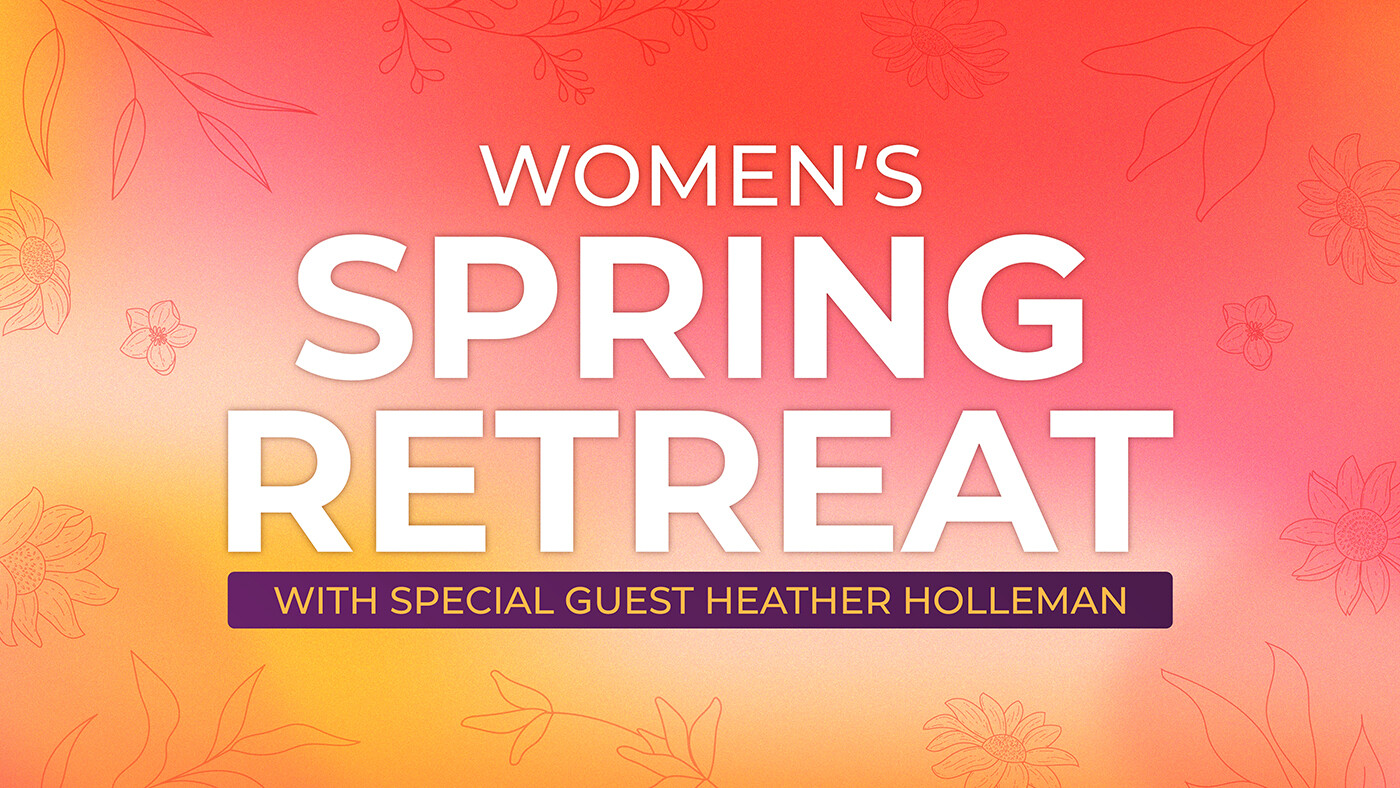 Women's Spring Retreat
March 3 & 4, 2023


Our annual Women's Spring Retreat is an amazing 2-day event where together we will be encouraged, edified, challenged, and uplifted with extraordinary Bible teaching, breakout sessions, and powerful testimonies. Our guest speaker is Heather Holleman, a gifted teacher and author who is passionate about helping women connect deeply with Jesus and each other.
Schedule

Friday, March 3 • 6:30pm–9:00pm
Saturday, March 4 • 7:30am–3:00pm
A detailed scheduled will be available in your booklet
---
Breakout Sessions
Choose one of the following breakout sessions when you register.
Light in the Darkness
In a Post-Christian culture it is so hard to be accepted as a Christian, let alone be a witness for Christ with family and friends. This panel discussion will give practical insight into building a biblical worldview and speaking truth with joy, ready to give an answer for the hope we have in Jesus Christ.
How to Study the Bible
While all of us would agree that reading the Bible is important, so often we feel insecure and inadequate to open the Bible and dive into its rich truths. This workshop will teach you how to read and study the Bible on your own, how to work through difficult passages of Scripture, and how to increase your passion and joy in Bible reading.
Addressing the Idols of Your Heart
As women, we seek out satisfaction and contentment from so many things while the King of Kings beckons us to come to Him for true soul rest. Dive deep into investigating the idols of our hearts and find practical ways to forsake lies and live joyfully in Him.
---
Pricing & Registration
Early Bird Registration:
January 30 – February 14 • $40/person
Regular Registration:
Begins February 15 • $50/person
Registration includes a weekend of outstanding teaching; a variety of desserts on Friday evening; breakfast, lunch, snacks, and coffee on Saturday; and a copy of Heather's newest book: "The Six Conversations."
Registrations are non-refundable.