Transforming Marriage Retreat
Biblical Soul Care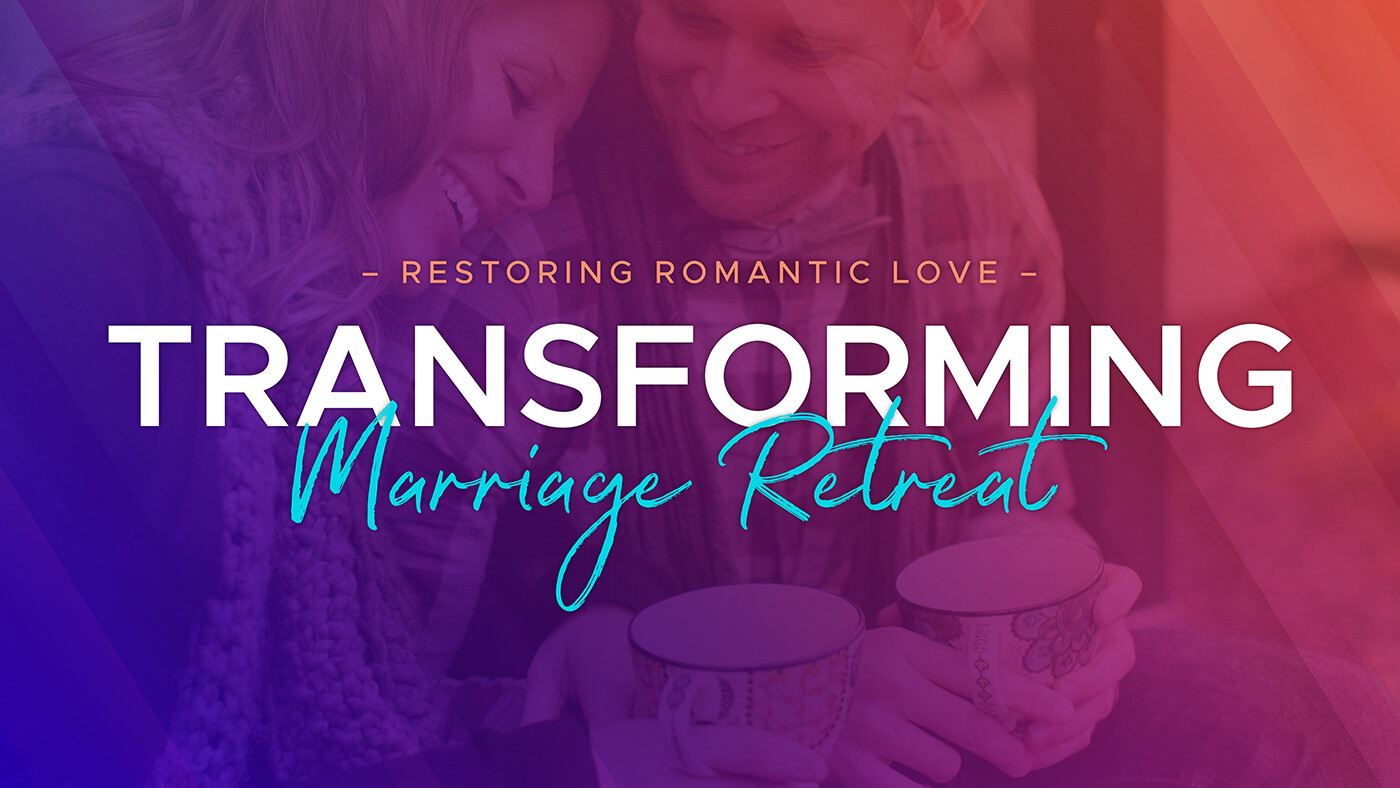 Transforming Marriage Retreat
Restoring Romantic Love in Covenantal Marriage


Date:
February 3–5, 2023
Location:
Legacy Farms, Geneseo, IL
Cost:
Varies depending on room selection (cost includes a private room, on-site activities, workshop materials, meals/snacks, and non-alcoholic beverages)
Register
Room Selections & Pricing Options


About the Retreat
The Transforming Marriage Retreat is a fun, relaxing, intimate, and intentional 3-day weekend away for couples who's marriage is not in distress, but rather those who want to invest in their marriage and protect it from the things that can creep up and cause damage within the relationship.
The retreat is hosted for up to six couples at the beautiful Legacy Farms in Geneseo, IL. Beginning Friday evening through Sunday afternoon, you and your spouse will experience:
Authentic opportunities to connect and talk as a couple
Group workshops focused on helping each couple develop oneness and intimacy
Biblical instruction aimed at knowing God, self, and each other better
A romantic dinner for two (on-site)
Plenty of free time for fun activities such as sitting by the pool, canoeing on the lake, hiking, horseback riding, playing board games, watching movies, and more!

Marriage Assessment Questionnaire
Is this retreat right for us?
The below "true or false" questionnaire will help you assess whether or not the Transforming Marriage Retreat is right for you. If you and your spouse answer "false" to eight or more of the questions below, this retreat could be a great intentional next step toward growing your marriage.
We discuss our greatest joys and sorrows.
We pray together on a regular basis.
We share on a regular basis how the practices of corporate worship are impacting us.
We regularly assess the health and direction of our marriage and make plans to improve it.
We have dinner together more nights than not during the week.
We are very satisfied with our sexual relationship.
On a regular basis, we verbally express thanksgiving for each other.
Our marriage has a proactive rather than a reactive feel to it.
We don't keep a "record of wrongs."
We are not afraid to fail in each other's eyes.
We feel free to raise issues of concern and can work through those conflicts in a healthy way.
For those who have children: We are on the same page on how to parent our child(ren) and are open to hearing from each other on our parenting mishaps and successes.
We continue to learn new things about each other.
We still hold hands frequently.
We remember what we did on our last three date nights.

Questions?
For questions regarding the retreat, please contact Maddy DeSimone at maddyd@cdbible.org or (563) 359-5333.