Women's Spring Studies
Coram Deo Women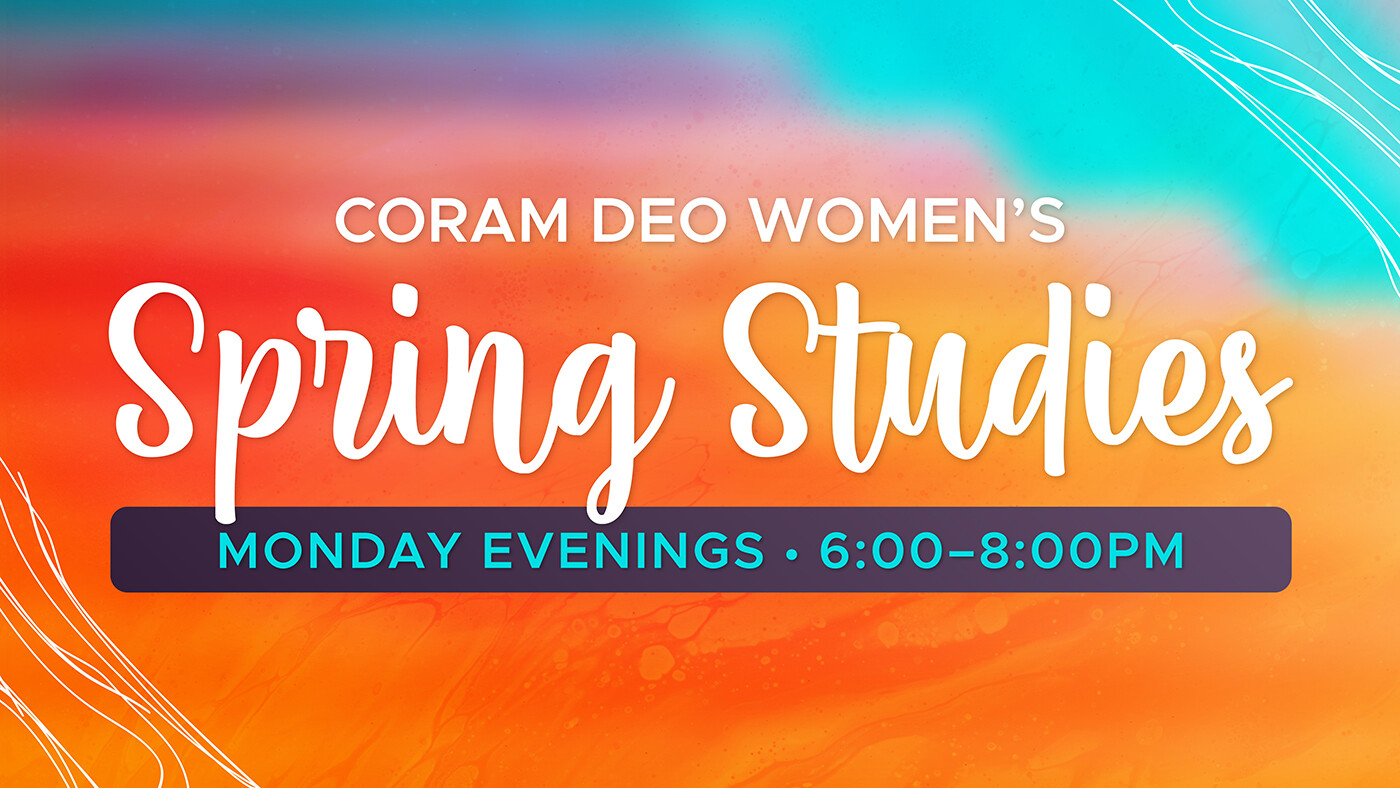 Women's Spring Studies
Monday Evenings • 6:00–8:00pm
Begins January 16, 2023


Ladies, be encouraged, edified, and uplifted through teaching, prayer, accountability, and biblical discussion in our Women's Bible Studies this spring! Studies combine large group teaching with a small group discussion format. Childcare is not available on Monday evenings.
Studies Offered This Spring:
Remember Your Joy
A Study by Courtney Doctor & Melissa Kruger
This semester we will complete two awe-inspiring studies from the Old Testament that foreshadow the salvation Jesus brings while highlighting God's incredible sovereignty and providence. In "Remember Your Joy," we will study salvation stories from the Old Testament and see how God faithfully fulfills His promises. We will study the book of "Esther" as well and see that God is always actively working, committed to His redemptive plan.
Teaching Format: Video
Cost: $20/person
Valiant (Second Semester)
A Study by Barbara Wilson
As women desiring to live godly lives in Christ Jesus, what does it look like to be strong in the Lord and glorify God with a valiant life? Come join us as we discover that—through diligent and consistent reading, studying, and application of the Word of God—we can be joyfully valiant. Together, we will study God's character, our identity in Christ, obedience, prayer, forgiveness, suffering, humility, and so much more!
Written by Barbara Wilson, author of "Wife of Noble Character," you will be challenged, encouraged, and uplifted through live teaching each week as we grow together through this study.
Teaching Format: Live
Cost: $25/person
If you registered in the fall, you do not have to register again
---
Can't join us on Monday evenings?
Join us on Tuesday mornings (9:15–11:15am) instead! Free childcare is available on Tuesday mornings for preschool children birth–5 years old.