Our Sending Process
The Process for Sending members of Coram Deo to the Nations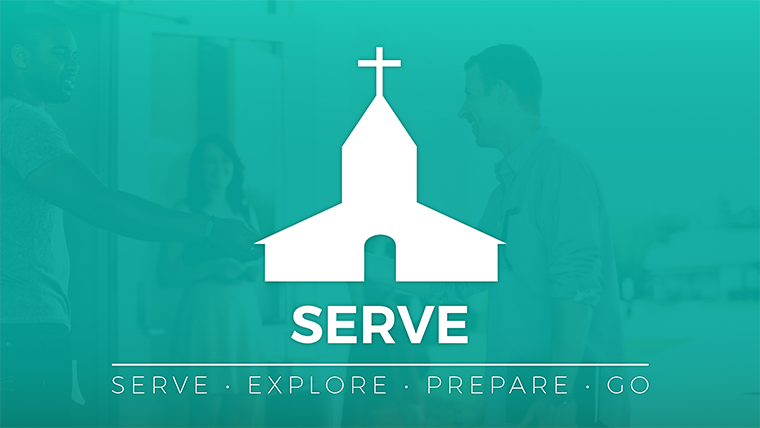 1. SERVE
Before you even begin to consider whether or not you are called to go, you need to demonstrate your commitment to, and be known by, your local church body. We believe that the best place for the education and preparation of missionaries is the local church. As evidenced over and over in scripture, most vividly in Acts 13, it is the local church's responsibility to test, train, affirm, and send missionaries into the field. Therefore, your first step must be to join and plant deep roots as you serve your local church.
In this stage:
Become a Member – If you are not yet a member of Coram Deo, click here to learn more about the process.


Demonstrate Faithful Service – If you are not currently serving, you need to plug into a ministry and begin. As you do so, your unique gifts and passions will start to surface. If you are not in a discipleship group, such as a small group or men's or women's group, you should join one as well so that you can begin to develop accountability within the body.


Let Your Pastor or Director Know – At the end of this stage, the pastor or director over the ministry that you serve in will fill out an evaluation of your character, gifts, and willingness to be a servant. You should let him or her know as soon as possible that you are considering being sent. Once he or she feels it is appropriate, they will fill out your evaluation and give it to the Pastor of Outreach so you can begin the next stage

.
---
Are you currently serving?
IF NO, THEN...
Let your pastor or director know you are considering becoming a missionary
Serve faithfully for at least one year
After one year, your pastor or director will fill out a ministry evaluation form
IF YES, THEN...
Ask your pastor or director to fill out a ministry evaluation form
Once the evaluation is completed, the Pastor of Outreach will schedule a time to meet with you
---
FINAL STEP: Ministry Evaluation & Approval by Pastor of Outreach
---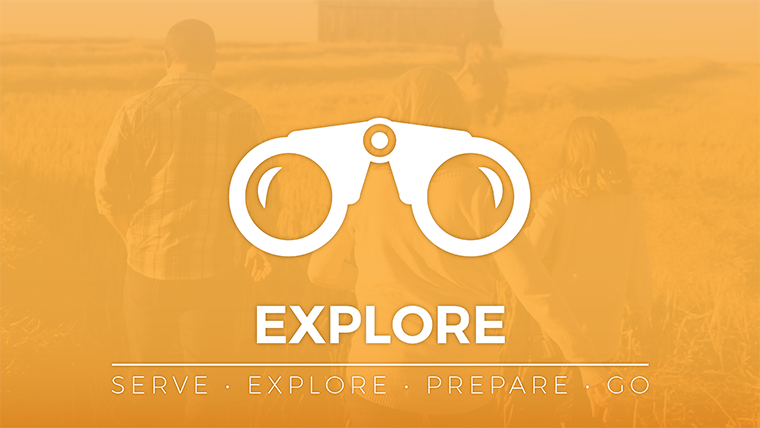 2. EXPLORE
Now that you are known by our church, and the people watching over you have affirmed your servant's heart, it is time to explore whether or not you are called to go. No decisions have been made on either end. You are simply exploring what it means to go as a missionary and prayerfully discerning your role. People in this phase are saying to the Lord, "My life is yours, do with it what you will. Whether I am called to go or called to stay, I am willing to do whatever you ask."
In this stage:
Fill out the Initial Missions Interest Questionnaire – Let us know of your interest in missions by filling out the Initial Missions Interest Questionnaire.


Read Coram Deo's Missions Convictions – Read over the Missions Convictions of Coram Deo. We expect that all of our sent missionaries would hold these same convictions. Process through them and make note of any questions or concerns you may have.



Join a Missions Cohort

– You will join a cohort of other people from Coram Deo that are currently considering going overseas. The cohort will meet regularly for six months. In it you will dive deeper into the missions convictions of Coram Deo, read books and articles, and discuss the characteristics of those who go, and the unique role of the local church in sending

.





Receive Marriage Mentorship

– If you are married, you and your spouse will be coached by some of our church's marriage mentors to ensure that your family is healthy, and that you both have a proper understanding of what the pursuit of missions means for your marriage and kids (current or future).



Get Assessed

– Once the cohort ends, you (and your spouse if you are married) will undergo a formal assessment before you move to the next stage.
---
FINAL STEP: Assessment
---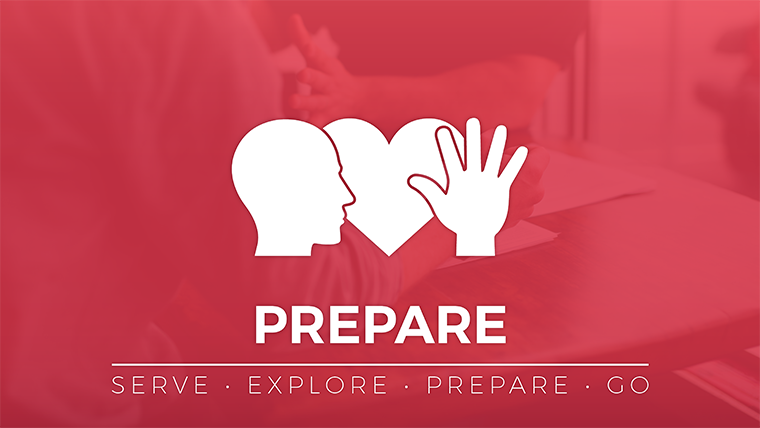 3. PREPARE
Once you have proven yourself faithful to the church, and explored what it means to become a missionary, the next step is to prepare. You will not reach this stage until you have counted the cost, have been assessed, and have been approved by the Pastor of Outreach. Unlike the explore stage, this stage means that, Lord willing, you are planning to go overseas as a missionary.
In this stage:
Head, Heart, Hands

– Your assessment is designed holistically to determine your strengths and weaknesses in knowledge, character, and gifting

—

or head, heart, and hands. Based on the results of your assessment, you will develop an individual plan with the Pastor of Outreach to build on your strengths and address your weaknesses. For example, it may be determined that online Bible classes are necessary, or that you need to grow in evangelism, or plug into a cross-cultural ministry.



Residency

– If possible, especially for singles and recent college graduates, you will join a formal missionary residency program at Coram Deo. The residency is a year-long program designed to allow the missionary candidate to experience ministry at Coram Deo as well as serve mid-term overseas with one of our global partners. The residency is open to members of Coram Deo as well as potential missionaries without a strong sending church who desire to be sent by Coram Deo.



Choose Track

– One of our missions convictions says "our priority in missions is placed on church planting among unreached peoples." Therefore, we want those we send to either be Leading or Supporting front-line church planting among unreached peoples. At this stage, we will prayerfully discern your role in fulfilling the Great Commission.
---
Track Options
CHURCH PLANTING:
Our church partners with Radius International, which is a ten-month missionary training school in Tijuana, Mexico. Radius specializes in equipping cross-cultural workers to plant churches among unreached people groups. If you are called to plant a church among an unreached people group, you will be expected to attend Radius to prepare.
SUPPORTING CHURCH PLANTERS:
Reaching the unreached takes many different people with a variety of skillsets. While some are called to plant churches, others are called to use their gifts and abilities to serve the kingdom in other ways. Whether you're skilled in business, IT, airplane mechanics, medicine, marketing, or a myriad of other ways, we want to figure out how you can take your gifts overseas to impact the nations for God's glory.
---
FINAL STEP: Elder Interview
---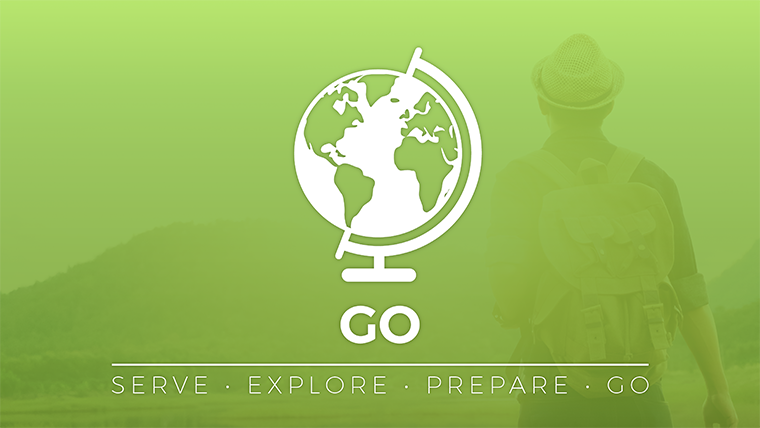 4. GO
Once you've served in our church, explored your call, and prepared your heart, it's finally time to GO! In this stage you will raise support, select an agency, finalize your location, determine your teammates, and go to the nations!
In this stage:
Raise Support





Choose an Agency

– If you are in the church planting track, you will likely choose an agency during your time at Radius. If you are in the supporting church planting track, you will work with the Pastor of Outreach to discern which agency will be the best fit for your ministry context.



Finalize Your Location

– While you may have been thinking about your location for a long time, we want you to hold loosely until you enter these final stages. Again, you will work closely with the Pastor of Outreach as you decide together where the Lord is leading you.



Determine Your Teammates

– One of the most critical decisions you can make before you go is who will be working alongside you. Just like Paul and Barnabas went out together, it is best to go with a team of like-minded people carrying out the same mission. This may mean joining a team through your agency, going with other students from Radius, or even teaming up with others from Coram Deo

.
---
FINAL STEP: Get on the plane and GO!
---